Let's sort it out!
Our Nairobi compound is going green! Once waste sorting practices by staff are optimized, we will achieve a recycling rate of up to 90%!
Test your recycling knowledge. Clean your desk, throw the waste in the right bin!
used tissue
soda can
plastic takeaway container
empty battery
tetrapak
used tea bag
empty ballpen
report
food left overs / bones
chewing gum
Drag the trash to the trash bins.
HOW IS OUR WASTE RECYCLED?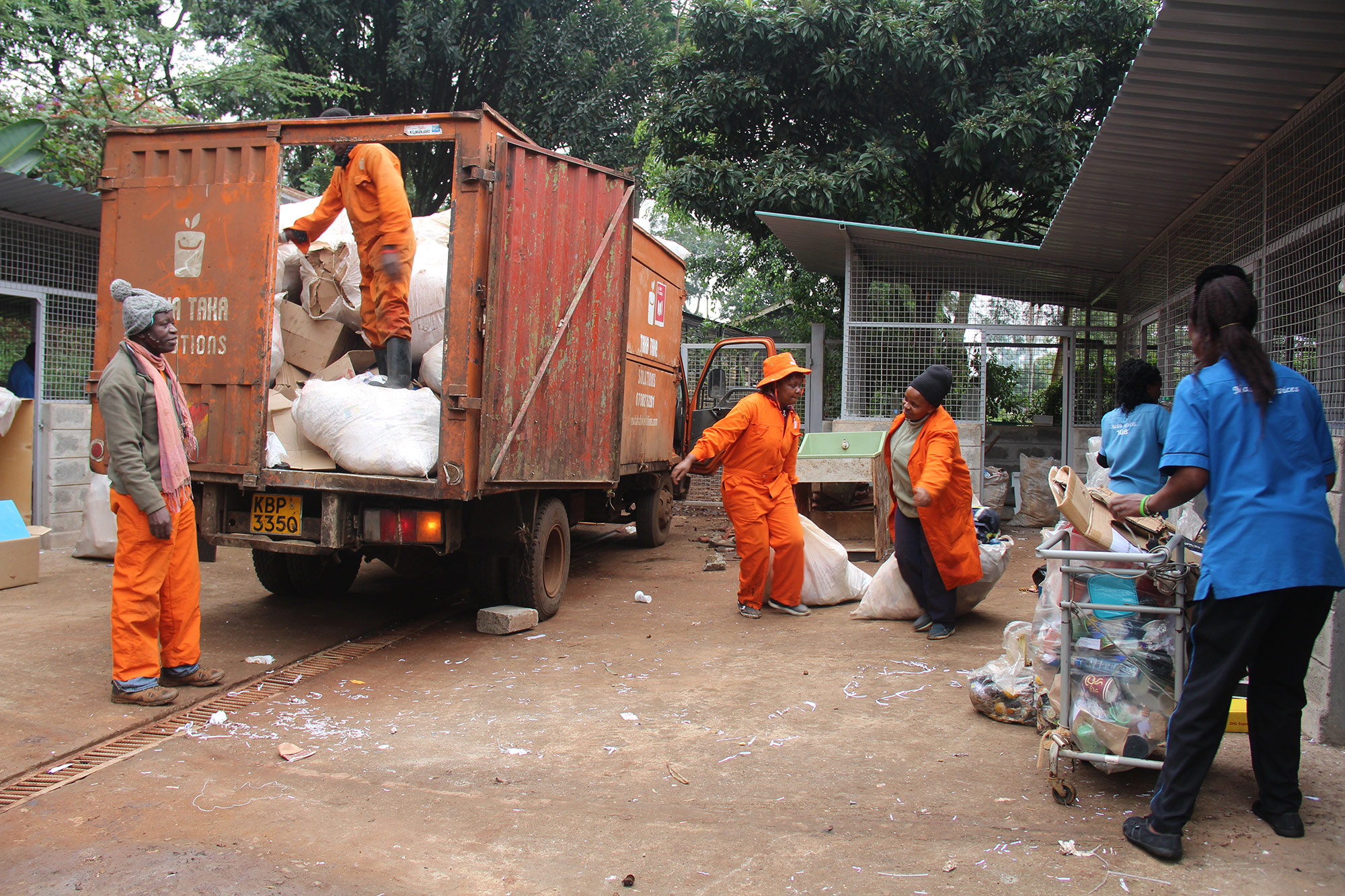 You can find our new waste sorting facility next to the UN commissary where it was established in 2017. The new waste sorting contractor TAKA TAKA can achieve a recycling rate of up to 90% if we support with segregating our office waste.
WHY SHOULD I SEGREGATE, ISN'T SOMEONE ELSE DOING IT ANYWAY?
To create high quality recycling materials we need your help! Wrongly disposed of trash can reduce the quality of recycled paper and plastic products. A banana peel added to the paper bin, a glass bottle mixed with food waste or a used diaper in the plastic waste can contaminate the whole load. If recycling is too heavily contaminated, it's often sent to landfill instead of being recycled.
And yes you are right! Someone else, our colleagues from TAKA TAKA are sorting all our trash by hand. Support their hard work, sort your trash and protect our environment!
DO YOU WANT TO RECYCLE AT HOME?
If you are interested in recycling at home, TAKA TAKA can collect your household waste for $12 / 1,200 KSH a month. Alternatively, from October, you can take your waste to Village Market to recycle for free.
ANY QUESTIONS OR SUGGESTIONS?
We want to help and hear from you:
Regarding waste, please contact:
[email protected]
Regarding sustainabiliy in our UN premises, contact Shoa Ehsani:
[email protected]